Pitch perfect programme to boost young people's wellbeing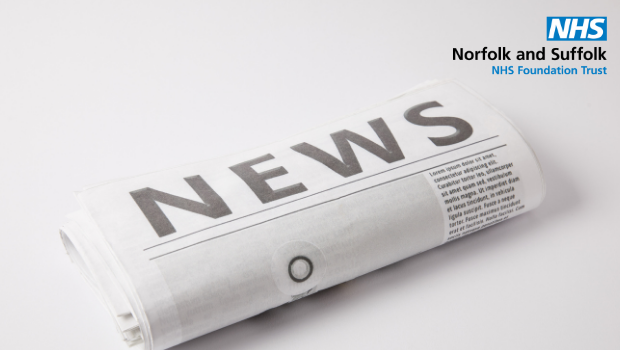 Young people who are struggling with their mental wellbeing are being given the chance to take part in a special programme which will encourage them to get active while educating them about sleep, diet and mindfulness.
The Mental Wellbeing and Physical Activity course has been put together by Norfolk and Suffolk NHS Foundation Trust (NSFT), working in partnership with the Ipswich Town Foundation.
It gives young people in school years eight and nine who have experienced a decline in their mental wellbeing the chance to take part in a mix of classroom sessions and physical activities held over eight weeks at Ipswich Town's Portman Road stadium.
As well as finding out more about the impact which social media, exercise and sleep can have on wellbeing, those taking part will also be given the chance to try out a variety of different sports, including football, archery, badminton and circuit training.
The programme was trialled earlier in the summer and received excellent feedback from those who took part. One father said: "It was lovely for my son to be able to attend a group where he was accepted and safe, free to be himself and also learn while he was there. A huge thank you to all involved – it truly has made a difference."
Young people are referred to the programme by NSFT's Mental Health Support Team (MHST), which works in education settings across east and west Suffolk. The next cohort is set to begin in early October.
Scott Mason, Clinical Team Leader with NSFT's East Suffolk MHST, said: "We are delighted to be working with Ipswich Town to deliver this important programme for a second time. It received fantastic feedback from those who took part in the trial, with participants saying they enjoyed the course and that it had helped to build their confidence and self-esteem.
"The programme is completely inclusive and provides us with a really positive way to engage with young people whose mental wellbeing could benefit from a boost. By reaching them at an early stage, we are also able to prevent any issues from escalating into more serious problems later in life.
"Our aim is to make the sessions fun and non-judgemental so that we can help these young people in a really accessible way."
Paul Hill, Lead Nurse with NSFT's Children's Families and Young People's Service, said: "We were so pleased that the initial pilot made a difference for those young people who participated. This has enabled us to build on this success and offer further programs to children and young people.
"I would like to thank our colleagues in Ipswich Town for their hard work on the project and the staff from our Mental Health Support Team, who have offered invaluable support to the programme."
Sarah Dooley, Head of Business and Operations with the Ipswich Town Foundation, said: "We are thrilled to be working in partnership with NSFT to host and support the delivery of this mental wellbeing and physical activity early intervention programme to support the mental wellbeing of young people in Suffolk. We are very thankful to the West Fund (awarded through the Suffolk Community Foundation), whose support has been crucial in seeing the initiative begin delivery."
Leanne Smith, Community Engagement Officer, added: "The programme has been a long time in the planning, with some delays due to COVID-19 and finalising the balance between classroom based learning and physical activity. The overwhelming positive feedback and assessed outcomes from the trial course indicates we have achieved our aims and look forward to supporting more young people to complete the course in the future."