Online PTSD Treatment for Young People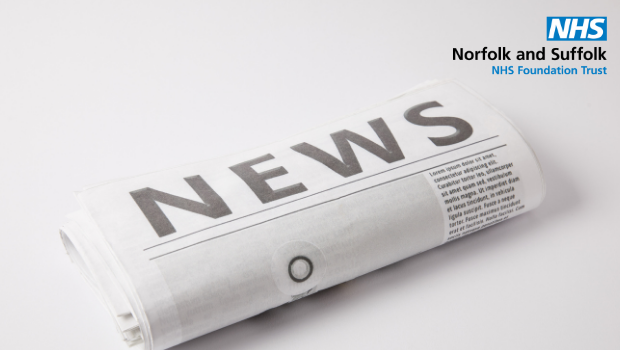 NSFT are looking for 12-17 year olds who are affected by PTSD to sign up for a trial for online treatment. The treatment programme delivers the same therapy and support that has proven effective in face-to-face sessions with children and adolescents affected by PTSD.
Anne Smith from Norfolk and Suffolk NHS Foundation Trust has recently joined the trial team, she is an experienced clinician and trial therapist, she says, "The online version of cognitive therapy for PTSD means that treatment can be accessed via smartphone, tablet or computer. With online treatment there is no need to go and see a therapist every week, this will allow more young people to have the treatment."
The online therapy involves working through online modules at the young person's own pace. This can happen at home, guided by a therapist who will speak to them on the phone at least once a week. This will involve reading information, watching videos and inputting some information. There will be follow up reviews after treatment is completed.
The criteria for the young people is:
Aged 12-17.
Experiencing PTSD symptoms to a single event trauma.
Able to speak English to a level where they can engage in therapy without an interpreter.
Access to a smartphone and/or computer.
Not previously received trauma focused Cognitive Behavioural Therapy for the same trauma.
Anne explains, "This particular intervention is targeting young people who have had a single traumatic event anything from car accidents, sexual assault or witnessing other traumatic events which are causing symptoms of PTSD – such as flashbacks or feeling on-edge."
19 young people have been recruited to the trial so far and some have given their feedback:
"I felt really supported. My therapist was brilliant and the modules, tasks, analogies and metaphors were really good"
"Seeing other people's stories that were similar to mine really clicked with me and made me feel valid"
Clinicians at the South London and Maudsley NHS Foundation Trust and researchers at King's College London have worked with partners from Oxford University, Cambridge University and the University of East Anglia to develop the app and website that provide personalised therapy and support to young people recovering from PTSD for this study.
If you can think of someone who might benefit from this trial email: researchinfo@nsft.nhs.uk for further information. This study is called OPTYC