Face-to-face learning set to relaunch at NSFT's Recovery College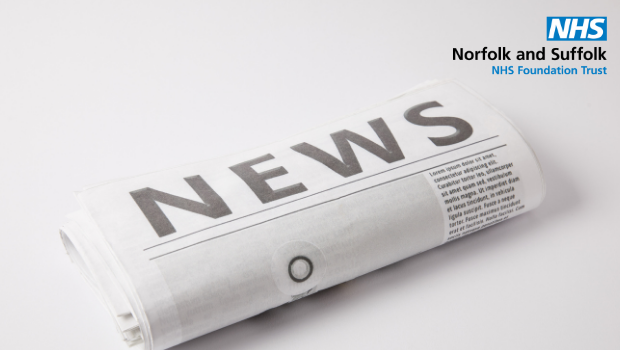 Norfolk and Suffolk NHS Foundation Trust's (NSFT) Recovery College is hosting a series of special events where people can find out more about the support it provides ahead of the relaunch of classroom learning this autumn.
The open events will introduce people to the Recovery College, explain more about the courses it provides and show them how to register and enrol. It will also give them the chance to hear success stories from peer tutors, who all have personal experience of mental health issues, as well as from members of staff.
The events will showcase the wide range of support that is available, which includes help with sleep, emotions, anxiety, wellbeing and goal-setting, as well as courses focused on specific conditions such as psychosis, obsessive compulsive disorder and autism.
They have been arranged ahead of the relaunch of face-to-face classroom learning, which was put on hold due to COVID-19. From September, students will be able to register for a mixture of online and in-person courses.
Justine Brown, Trust Lead for Recovery, said: "Mental health affects everyone, and many people have struggled during the pandemic. That is why we are so pleased to be in a position to relaunch our classroom sessions in addition to online courses.
"We are reminding people aged 16 and above in Norfolk and Suffolk of the range of free help we offer, which includes sessions on exploring mental health recovery, planning to stay well and how to live a meaningful life alongside symptoms.
"We would encourage anyone who thinks they could benefit to come along to one of the sessions or visit our website for more information."
All of the events start at 10.30am and will take place on:
1 August at Northgate Hospital, Great Yarmouth
2 August at Lowestoft Library
2 August at the Discovery Centre, King's Lynn
4 August at the Charing Cross Centre, Norwich
9 August at the Recovery College, Hospital Road, Bury St Edmunds
10 August at Castle Hill Community Centre, Ipswich
To book a free ticket, visit www.eventbrite.com/o/recovery-college-49343552843
For more information about the Recovery College, go to www.nsft.nhs.uk/Recovery-College