Brand new role to boost psychologically informed care to mental health patients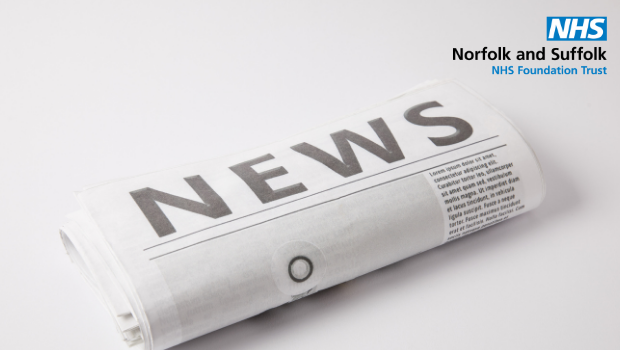 Norfolk and Suffolk NHS Foundation Trust (NSFT) has become one of just a handful of trusts across the country to introduce a brand-new role to ensure that service users receive better joined-up and more coordinated care closer to home.
Called Clinical Associate Psychologists (CAPs), the new recruits will offer short-term interventions and therapy to people with more complex mental health needs such as severe depression, anxiety, and trauma.
They will complete an 18-month long masters level apprenticeship at the University of East Anglia while working with NSFT's Community Mental Health, Eating Disorders, Youth services, Inpatient and Older People's teams.
As well as further improving care and helping to break down barriers between services, the role also bridges the gap between the roles of Assistant Psychologist and Clinical Psychologist, in turn offering existing staff a new opportunity for career progression.
Dr Dan Dalton, NSFT Chief Medical Officer, said: "We are delighted to be a flagship Trust for this important initiative, which will make sure people can benefit from more joined-up and coordinated care closer to where they live.
"This new role will expand the skill mix of the team and supports the continued development of our staff and psychology career pathway by offering further opportunities to progress careers in this field."
A total of 28 CAPs have joined the Trust, 25 of which are based in Norfolk and seven in Suffolk. The Trust is now recruiting to its second cohort and is planning for an additional 10 CAPs to start in September 2022.
Ceinwen Mannall, Assistant Director, Clinical Workforce Projects, Norfolk & Waveney CCG said: "The new CAP role offers a new way to train to become part of the multi-disciplinary team. This will enable our psychology teams to expand and increases the opportunities for psychology graduates to contribute to patient care."
Paul Fisher, Clinical Associate Professor in Clinical Psychology and the CAP Programme Director said: "The UEA has been working with regional and national partners to develop a master's Level CAP programme for the East of England. As a member of the trailblazer group and as part of the first wave of universities hosting a CAP course, we look forward to working with NHS trusts to shape a course to meet the needs of users of local mental health services."