Carers get together and information event - 24 November, Norwich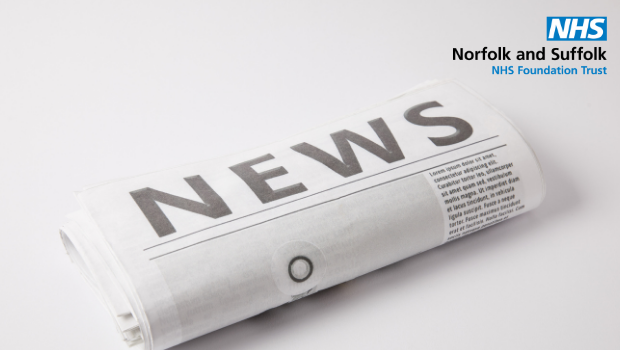 Carers can meet others and share experiences as well as find out what support is available to them at an event this month in Norwich.
The event, organised by Norfolk and Suffolk NHS Foundation Trust, will be held on Carers Rights Day, between 10am-3pm, at the King's Centre and will include guest speakers, information stalls and refreshments.
It will also see the launch of a new carers' identity passport introduced by the Integrated Care Board for Norfolk and Waveney, which they have formulated in collaboration with Norfolk County Council and Norfolk and Norwich University Hospital.
The event aims to make carers aware of their rights and services that are available to support them and to promote the important role of carers. It also aims to make professionals aware of what is available so they can signpost carers.
Speakers will include representatives from Caring Together, The Yarmouth Carers nurse, NNUH Patient Experience and Carers Matter.
The Trust has signed up to be part of the carers' passport scheme. Benefits include staff being able to identify carers on their first contact or as soon as possible after and record this on the patient's record. This means that staff will be able to introduce carers to the service and provide all relevant information.
Carers say that a Carer Passport can make a world of difference. They feel more included and understood. When they provide most of the care in the community, they often want to be involved and many have said that a Passport Scheme improves care.
The trust already supports carers by providing a booklet with advice and support and well as carers groups, individual support and signposting. Where possible, carers are involved in the treatment and discharge of the person they care for.
The introduction of the passport follows the Health and Care act of 2022, which states the Integrated Care Board for Norfolk and Waveney has a duty of carer involvement in planning and diagnosis of the service user.
The card includes the carers name, a carer identity passport number and issue date. It will be issued by the central organisation, Carers Voice Norfolk and Waveney, who will use the number and issue date to enable monitoring and evaluation of the scheme.
Carers can register for a Carers Identity Passport by completing a short form available on www.carersvoice.org
Contact carers' lead Howard Tidman for more information:
howard.tidman@nsft.nhs.uk 07557 290169