Search Services
Search using key words or filter our services by age group, location or category
Older People's Service West Norfolk
Our Older People's Service West Norfolk, based at Chatterton House in King's Lynn, offers support to adults. Those adults will be experiencing memory problems. The team also offer support to those with severe mental health problems. As well as those with complex physical frailties who need assessment and support in a community setting.
Service Manager Lead:

Cat Knight

Service Contact:

Telephone 01553 609933 and select option 2.
Address:

Chatterton House, Goodwins Road, King's Lynn, PE30 5PD

Service hours:

This service is available Monday to Friday from 8:30 to 17:00.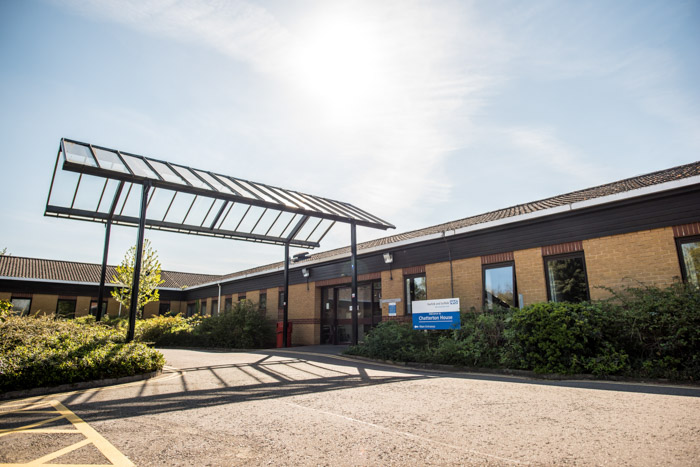 What this service offers
This service offers assessments for both memory and functional mental health problems. This takes place in assessment clinics or in the home environment (if there is a clinical need).
Consultant Psychiatrists, experienced non-medical prescribers and mental health nurses deliver the assessments. This enables diagnosis and treatment plans where appropriate.
Where further input is not required the team can offer advice. This could include signposting to other relevant agencies.
Our community team holds regular meetings to discuss service user's cases. This provides an opportunity for review with the consultant and other relevant team members. This ensures we provide appropriate support and advice. Along with guidance and signposting to other available services.
People who use this service will have one or more of the following conditions:
Dementia
Alzheimer's disease
Vascular dementia
Lewy body dementia
Fronto-temporal dementia
Memory loss
Behavioural problems linked to a mental health disorder
Behavioural and psychological symptoms of dementia (BPSD)
Depression
Low mood
Anxiety
Suicidal ideas and intent
Delusions
Hallucinations
Seeing, hearing and feeling things that are not there
Unreasonable beliefs
Psychosis
Obsessional thoughts
Personality changes.
If you are using this service your clinician will give you a dedicated number to use after office hours (17:00).
Please contact your care coordinator, lead professional or ask for a duty worker in hours.
Access this service
Access to the Older People's Service West Norfolk is by GP referral only. People should visit their GP who can arrange for appropriate investigations, such as blood tests and ECG tests if appropriate. They will make a referral to this service if necessary. This is through our single point of advice line on 0300 7900371.
Visiting and onsite facilities
Free parking is available at the Chatterton House site.
Our service provides full disabled access and toilet facilities.
A vending machine selling food and drinks is available.
How this service support carers including friends and family
Our team offers assessment, support, advice and education to carers. They can also offer psychological therapy and guidance to carers, family and friends of service users as appropriate. This can be either in clinic or their home environment.
Urgent help
If you are using this service and need urgent help in office hours telephone 01553 609 933 (option 2).
Our dementia intensive support team (DIST) are also available 8am until 8pm. This is over seven days a week (including Bank Holidays) for people in crisis and needing more intensive support.
Call 111 and select option 2 to speak to our 24 hour mental health crisis line.
If you are with someone who has attempted suicide, call 999 and stay with them until the ambulance arrives.
If anyone is at serious risk of harm, call 999 and ask for the police.
For non-life threatening medical situations, call NHS111 on 111.
For more information, see Help in a Crisis.