Parents of vulnerable children receive specialist support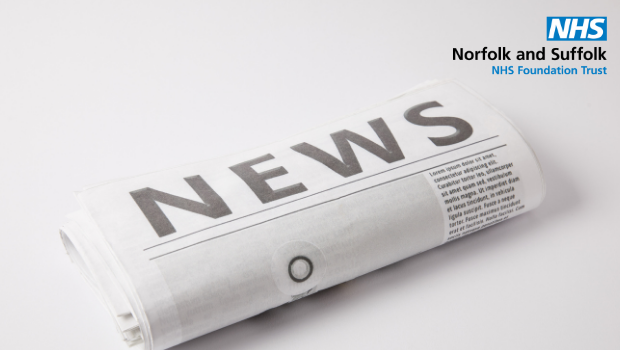 The parents of children receiving help from Norfolk Children's Services can now access specialist mental health support as part of a new partnership between Norfolk and Suffolk NHS Foundation Trust (NSFT) and Norfolk County Council.
NSFT Mental Health Practitioners have joined Children's Services Family Help teams in Great Yarmouth and South Norfolk in a year-long pilot project.
They work directly with the parents of children who are receiving support from the council's Children's Services, providing mental health assessments and treatment. This helps to reduce the impact of any mental health illness on their children.
The partnership means that families receive the appropriate mental health support in a timely manner to help them meet their children's needs.
Both Great Yarmouth and South Norfolk now have two mental health practitioners working as part of the wider council team.
Helen Lawrence, Deputy Service Director for NSFT's Great Yarmouth and Waveney Care Group who is overseeing the project, said: "Mental illness in parents can have a negative impact on their ability to parent. For example, they might struggle with expressing their emotions appropriately, neglect their own physical needs, or have issues with attachment and separation.
"This can pose a real risk to children. We also know that children exposed to parental mental health issues are at greater risk of developing chronic health problems, mental illness, and substance misuse problems in adulthood.
"We believe that by supporting parents in this way, as part of the wider council team, we can help parents with their mental health and reduce any risk of their children developing mental health issues themselves in later life."
Phil Watson, Director of Family Help and High Needs at Norfolk County Council, said: "This is an exciting partnership with NSFT to integrate adult mental health services into our service so they can support parents and carers to care for and improve outcomes for vulnerable children.
"We are really eager to see how the pilot develops over the next few months and, if successful, would be keen to work with funding partners to expand the service across the county."
Children's Services' Intensive and Specialist Support Service already offers domestic abuse, parenting support and substance misuse support.
If the pilots prove successful, the Trust aims to extend the model across the whole of Norfolk in partnership with the county council.