New Personality Disorder and Complex Needs service for Suffolk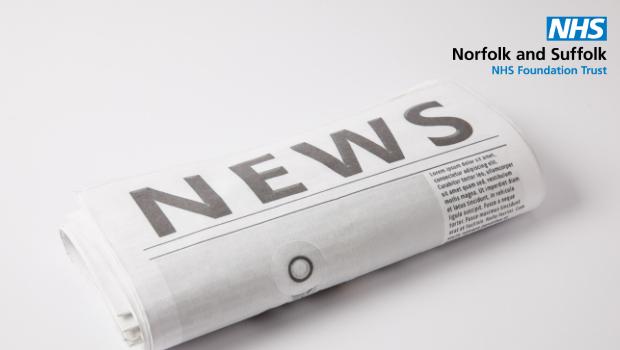 A new Personality Disorder and Complex Needs (PDCN) pathway is set to be established in east and west Suffolk, giving people the opportunity of earlier access to treatment and better support for those already living with a PDCN condition.

At the recent governing body meetings of NHS Ipswich and East Suffolk and NHS West Suffolk clinical commissioning groups, the ambition for continued improvement to the areas' mental health services was discussed and investment of £483,000 was agreed to deliver the new PDCN pathway.

Around 1 in 20 people have some form of personality disorder which can affect how someone copes with life, manages relationships and feels emotionally, with behavioural examples including severe mood swings, obsessive-compulsive disorder or a tendency to become aggressive or violent. It is estimated that more than half of people who die by suicide will have received a diagnosis of 'personality disorder'

Traditionally, PDCN care and support has been offered as an add-on to mainstream mental health services but new research has indicated that a more specialised pathway could offer far better outcomes for patients, giving them a much improved chance of recovery and of living a happy and fulfilling life.

The new service will work closely with local healthcare partners and VCSE organisations, increasing the number of specialist staff within primary and secondary care settings and boosting community care services that will enable speedy access to anyone who needs dedicated PDCN care and support.

Dr Imran Qureshi, a GP in Leiston and mental health lead for NHS Ipswich and East Suffolk Clinical Commissioning Group, said: "This in an incredibly important new pathway which will make recovery a much more achievable goal for many people, boosting their life chances as well as giving their families greater opportunity for happiness."

Dr Roz Tandy, a GP in Haverhill and mental health lead for NHS West Suffolk Clinical Commissioning Group, said: "An important aspect of this pathway is that it will give people earlier access to the help and support they need, as treating a PDCN condition early will mean a better chance of recovery.
"Earlier access to treatment will be achieved through having more skilled staff in community settings, such as GP practices."

Dr Lulu Preston, Consultant Clinical Psychologist and Personality Disorder Strategy Lead at Norfolk and Suffolk NHS Foundation Trust, said: "Both staff and service users have at times felt hopeless about how we can improve our care for people with personality disorder and complex needs. This funding gives us a real opportunity to upskill our clinicians, to provide evidence-based treatments, and to deliver care in primary care settings to prevent distress from intensifying – as well as adding more peer support specialism to our workforce."

Carl Loughlin, an NSFT service user, has welcomed this new investment, saying: "As a person of lived experience I have spent many years championing the possibility of a glimmer of belief that personality disorder is not the end of a person's mental health treatment, but the beginning of a life worth living.

"I felt that I was alone in this thinking but then I met Lulu, we spoke about recovery and how that would look in the practical sense. Together, we formed and shaped this pathway by talking with everyone and anyone who was affected by this condition.

"It is a time to be proud of ourselves whilst knowing that now the work begins".