New project sees parents and carers work with NSFT for young people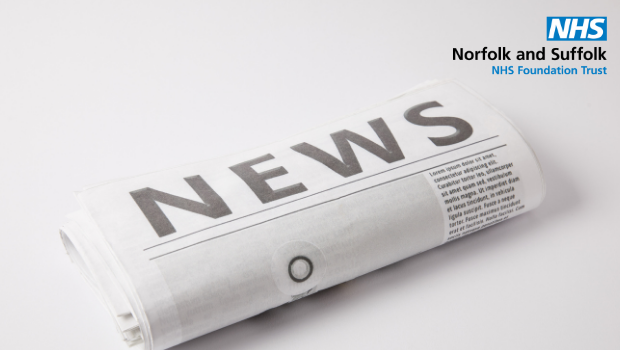 Parents and carers of young people who are at risk of self-harm or suicide across Norfolk and Suffolk are being asked to share their experiences to improve the specialist support available.
Norfolk and Suffolk NHS Foundation Trust (NSFT) is inviting parents and carers of service users aged between 14 and 18 who are at risk of suicide or self-harm, or have been in the past, to support the development of workshops that will help other parents and carers.
Parents and carers who would like to share their views can drop into a focus group taking place at Harbours, Northgate Hospital in Great Yarmouth on Tuesday 26 September between 10am and 4pm.
NSFT will use their opinions alongside feedback already gathered from young people to develop the sessions, which will give other parents and carers tools to help them better support young people while they are waiting for or receiving specialist treatment from the Trust.
The new project is being introduced following the success of workshops designed in a similar way with the carers of adults who receive specialist treatment from the Trust.
The work is being jointly led by NSFT's Crisis Assessment Intensive Care Team (CAIST), which provides support to young people in the community and carries out emergency assessments for under 18s who attend accident and emergency departments in Norfolk and staff from across Great Yarmouth and Waveney, in collaboration with parents and carers who have lived experience of supporting their young people through challenging times.
Catherine Phillips, Project Lead, said: "This is a really important initiative which has huge potential to make a real difference to our young patients, their parents and carers. We are really keen to develop meaningful, practical and beneficial workshops which will provide vital support at what can be a very difficult time but we cannot do it without help.
"We want to hear from as many parents and carers of young people who are, or have been, at risk of self-harm so that we can make sure the workshops will not only meet their needs, but also treat what is a challenging subject with sensitivity and understanding."
Jamie Thomas, Principal Psychologist with the Crisis Assessment Intensive Care Team added: "Young people and their families are the experts in understanding their own mental health, while parents and carers are the people who are supporting their young people who might be in mental health crisis. Enabling them to feel more empowered to help and listening to what they have to say is crucial in developing a truly collaborative approach to making sure the right support is available"
Anyone who cannot attend the session on 26 September but would still like to contribute should email steppingbacksafely@nsft.nhs.uk
It is hoped the workshops will launch in March 2024 and will be available both online and face-to-face.